Cool Guy Radio
a liquidsoap / icecast internet radio station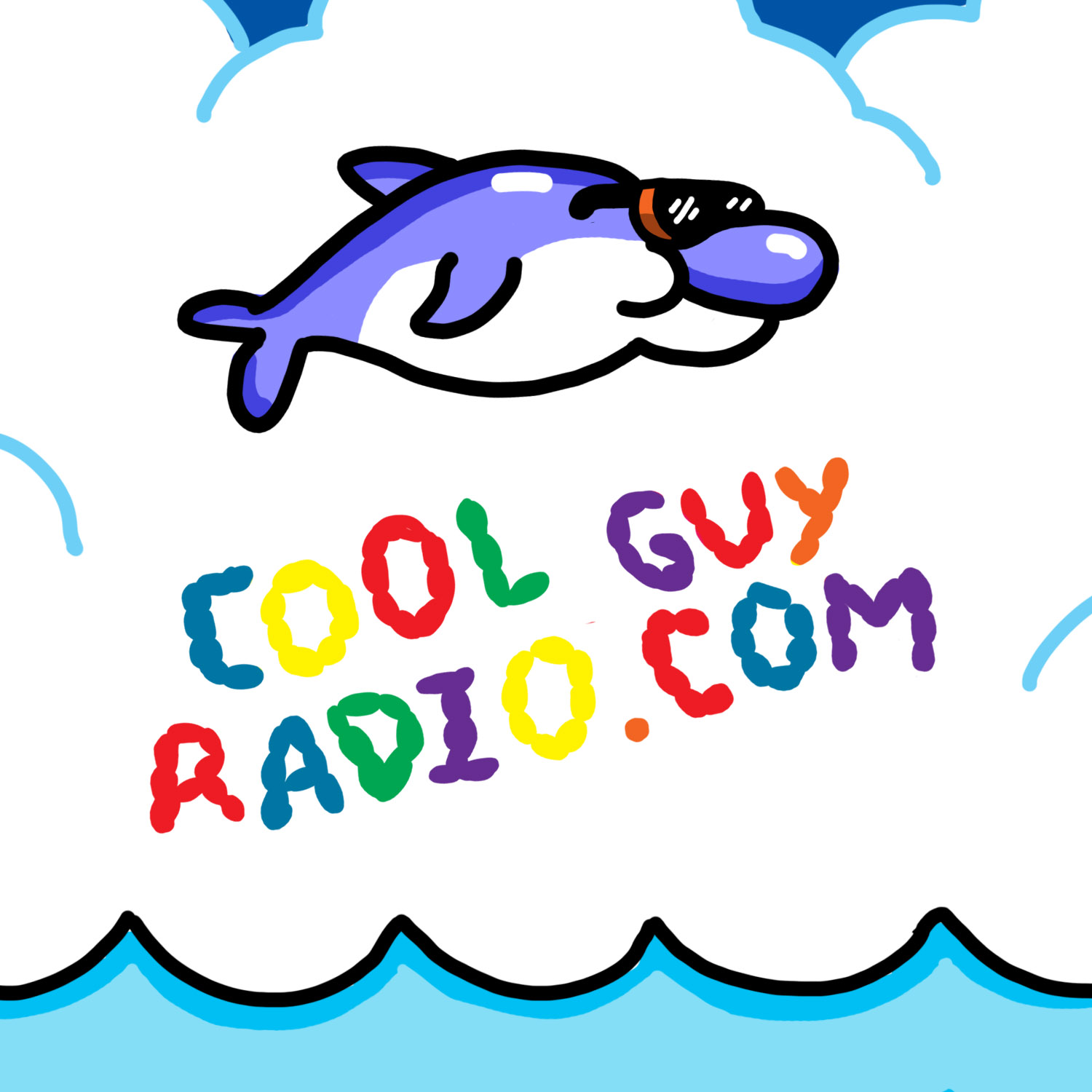 Stream Live*
*If not live, a randomly selected previously recorded show will play.
Archives are available in the Archive.org playlists below.
Stream URL
---
What is "Cool Guy Radio"?
Cool Guy Radio is an Internet Radio Station.

The live broadcast is served by a Digital Ocean Droplet running Icecast on Fedora .

The broadcast is captured by a Intel NUC5i7RYH computer, with a Tascam US4x4 audio interface for line-in. The NUC is running Ubuntu 18.04.2 Server, with Liquidsoap handling the transmission to the Icecast server.
---
Updates
05.09.2019
Some changes to the setup & added a new project.

A Digidesign MBox (a gift from Alex Hemard) to capture the audio from the Boss RC-1. The Tascam has been moved to serve as a preamp/mixer for the rest of the signal chain. I am also using a Marantz EQ-20 after the Tascam. The equalizer is an inheritance from my uncle, Evans.

Additionally, I have added the output of a related project in the the library of previous recordings. The recordings are made on the with the setup detailed here: nws.piano. I have also added the embedded player for those files below.
28.05.2019
I edited the site to reflect newest changes.

Broadcast relocated from Denver, CO to New Orleans, LA.
Switched from Raspberry Pi to Intel NUC.
Creating new archive playlist to reflect change in gear.
The broadcast will now feature music composed mainly on a Boss RC-1 loop pedal.
Other gear includes:
---
Previous Recordings
Volume 2: 'infinityl00ps' (2019 - )
nws.piano (2019 - )
Volume 1: CoolGuyRadio (2015 - 2017)
---
Special Thanks
This project would not have come together without help from Alex Hemard, a true cool guy.
Much love to Michelle, my family, friends, and everyone -- and extra special thanks to you, for listening!
Contact